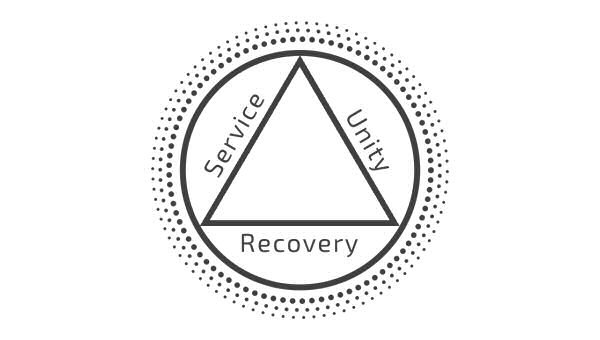 What is East Tennessee Intergroup of
Alcoholics Anonymous (ETIAA)?
The primary purpose of E.T.I.A.A. is to assist the A.A. groups of East Tennessee in carrying the Alcoholics Anonymous message to those who suffer from alcoholism and to facilitate 12 Step work. E.T.I.A.A. is responsible to the Member Groups, deriving its legitimate authority therefrom. In all its activities, policies, and proceedings, E.T.I.A.A. will observe the practice and spirit of A.A.'s Twelve Traditions and Twelve Concepts for World Service, as well as its three legacies of Recovery, Unity, and Service. ETIAA is run by volunteer AA members and one special worker.
The main function of an Intergroup is to make 12 Step work easier.
Intergroup provides a centralized coordination point for multiple districts within an area. ETIAA provides coverage for 7 districts within Area 64 which includes 25 counties with approximately 120 – 150 groups with 400-500 meetings per week.
Things That Intergroup Does
Most Important: Manages our 24/7 Hotline.
When an alcoholic calls our number, they speak to an AA member that can assist them with information or a 12 Stepper, if needed.
Information about the Steps, Traditions and other AA related topics is provided for members and the general public.
Newsletter- District reports, Area 64 information and events, Meeting announcements: Additions, Deletions, Changes, Financial Information: Group donations, distribution suggestions from GSO.
Website- Houses our meeting lists, events and other AA information. Often this is the first thing that the still suffering see.
Meeting Lists- A comprehensive "When & Where" schedule of meetings in Eastern Tennessee. Updates are listed on the web site and frequently printed copies.
Literature- AA World Services and Grapevine literature for purchase locally. Chip, medallions and other AA recovery items for purchase.
Mobile Intergroup Service to visit events, groups, meetings, assemblies and conventions.
Provides opportunity for service work.
Liaison coordination with Correction Facilities, Treatment Facilities, the Professional Community and Special Needs
Entering meeting schedule corrections into data base
Collate/prepare meeting schedules and newsletters for distribution
Maintain inventory of supplies in stock
Assemble literature/materials packets for events
Hotline coverage and coordination
Organize and host workshops and events
Integrating Spanish Speaking Meetings into our Service Area
How Can You and Your Group Help?
Service Work– We have hotline, 12 Step, and office work opportunities.
Send an Intergroup Representative to the monthly Intergroup Meeting
Contribute– The 7th Tradition states that we are fully self-supporting. Our funds come from group contributions and a small (10%) mark-up to our literature.